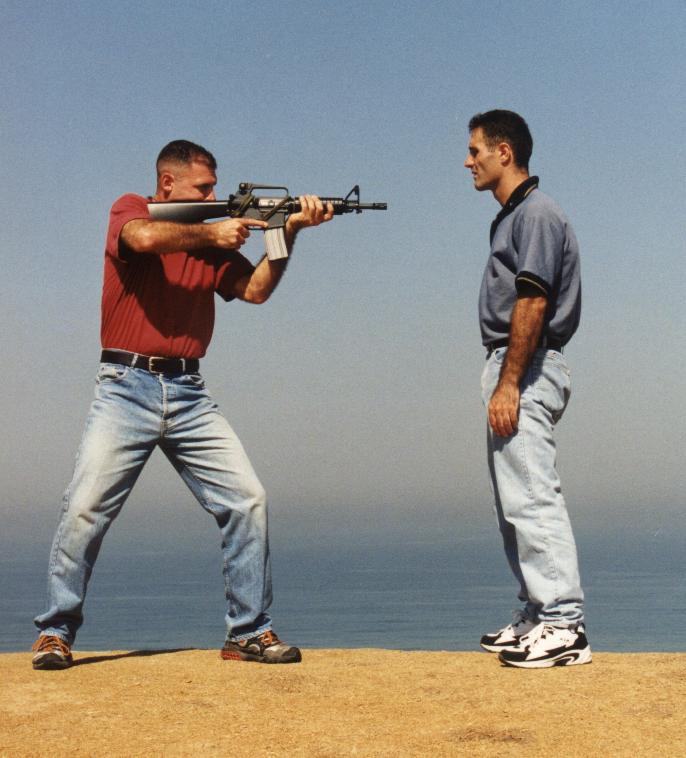 The above photo's show defences against a threat with SMG. Krav Maga was created and developed primarily within the IDF and is still their official fighting system. Krav Maga has now expanded from within the IDF into civillian life and has been described as the best system of self-defence in the world.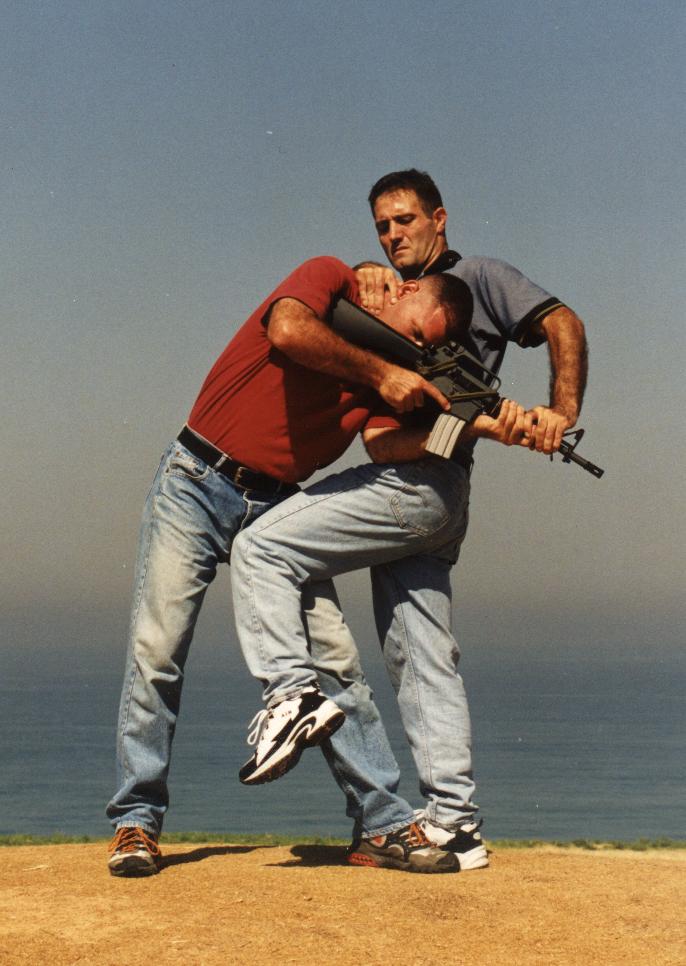 Krav Maga has releases and techniques to combat most situations and is equally effective for men & women.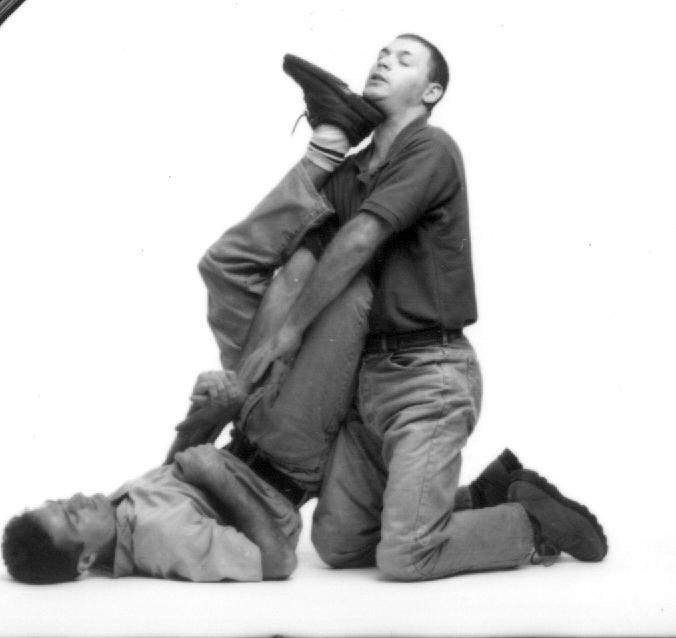 Being able to make releases from the ground and being able to operate effectively from the ground is important. Statistics show 80% of violent confrontations go to the floor.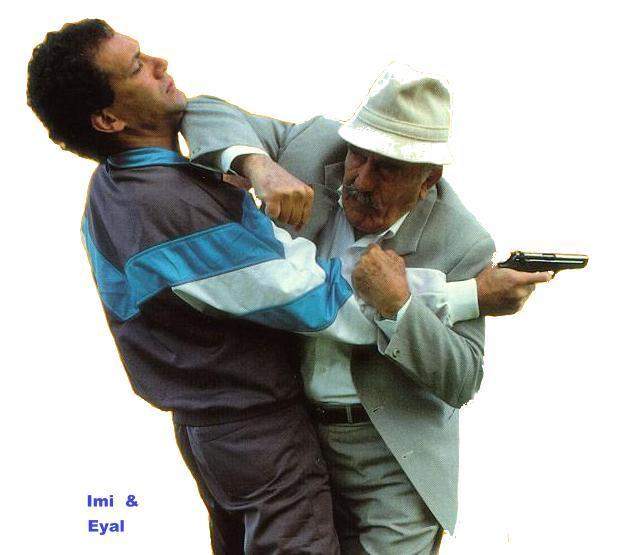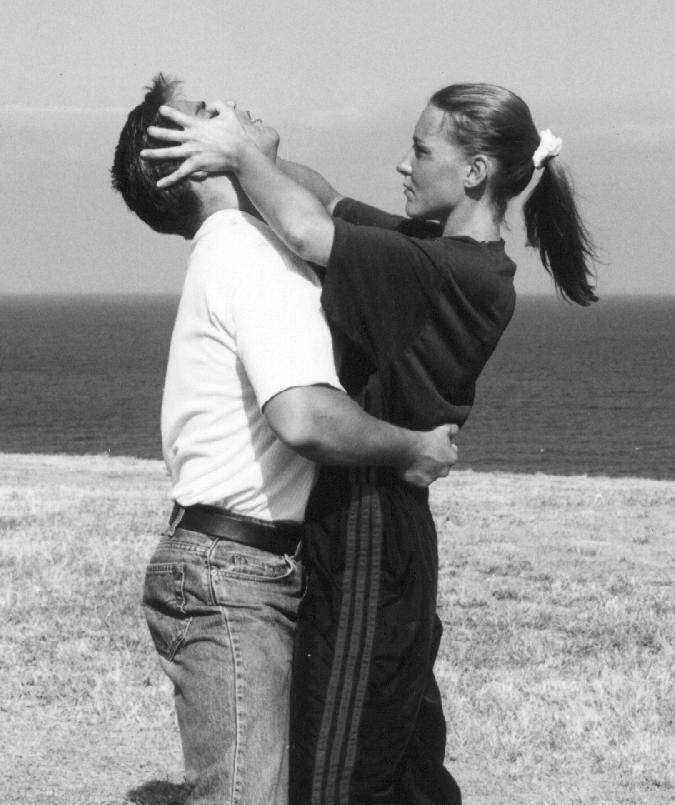 Krav Maga takes into account all variations of threats and attacks. What happens if the arms are free or restricted? What if the attacker is very tall? We take care to ensure the student understands all the possibilities and variations that can make a difference in a confontation.